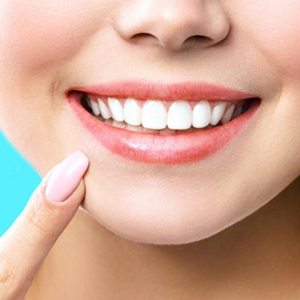 There's something about summer that makes it perfect for photos. After all, it's the season of cookouts, swimming pools, and warm nights spent with friends and family — all occasions worthy of a few group shots. But what if you don't like your smile? If you have damaged or discolored teeth, those photos can bring anxiety instead of fun.
Do you smile only with your lips or avoid taking pictures because of your teeth? You don't have to live with teeth you don't like. Pearly white porcelain veneers can transform your teeth and help you regain a confident, poised smile.
You can trust the team at MJM Family & Cosmetic Dentistry. Malcolm Murray, DDS, and Ranya Ghumrawi, DMD, work with you to determine if your mouth could use a little restorative work. Our office is proud to offer high-quality professional dental services to every age group and every member of your family. We use the latest technology and innovative equipment to obtain optimal results for your oral health.
You're not alone
If you don't like your teeth, you're part of a group that's larger than you may realize. A study by the American Association of Orthodontists found that one-third of Americans are unhappy with their smile.
In fact, crooked or damaged teeth can impact your social and professional life. The same study found that 36% of respondents believed they would have a better social life with improved teeth while 78% of people perceive adults with crooked teeth to be unsuccessful.
What are veneers?
Dental veneers are thin, tooth-colored and custom-made false fronts that are bonded and permanently attached to the front of your teeth. Although veneers can be made out of either porcelain or resin, we've found that porcelain veneers are superior. These veneers resist stains better and are more adept at mimicking the light-reflecting properties of natural teeth.
How can veneers help me?
Veneers give you a brighter and more even smile. They can also address the following cosmetic concerns:
Broken or chipped teeth
Severe discoloration or uneven coloring
Gaps in your teeth
Smaller-than-average teeth
Pointed or unusually shaped teeth
Veneers can also correct small misalignments. Because porcelain veneers are customized to you, we can design them to be wider to hide gaps or longer if you think your teeth look too small. The result is an even, beautiful smile.
Getting veneers placed
Once we've determined you're a good candidate for veneers, we trim down about half of a millimeter of your tooth enamel to make room for the porcelain veneer shell. We then take an impression of your teeth that gets sent to a lab that makes the veneers.
On the day of your veneer placement, we first thoroughly clean your teeth to prevent bacteria getting between your natural tooth and the porcelain veneer. A special cement is then applied to permanently bond the veneer to your tooth. You leave our office with the smile you've always wanted.
Don't let another summer pass without your best smile. Make a plan to contact the team at MJM Family & Cosmetic Dentistry in Fairfax, Virginia.